This campaign has ended. The final results are visible below. There might be donations still coming in that were sent via wire transfer.
*Games like Double Dragon, MW ULTRA and Wormhole already support additional buttons on the C64.


Always in top form

Have you had your favourite joystick or joypad lying around for a while without using it, but now it is no longer as responsive as it used to be? That is due to corrosion of the contacts. Say goodbye to this nuissance as our gold plated contacts are corrosion free - they will always work like they did on the first day!


Jumping with a Button

Many players today are not used to the C64 way of jumping by pressing up and wish for a button to do just that. Here is the solution: our joypad has a button that does the same as pressing up, so you can use it for any C64 game where you wish you had a button instead of having to steer upwards.



Multi-Button Support

It has been our dream for a long time to have more than one button. Many games such as Sam's Journey would benefit with more buttons. Users of the Cheetah Annihilator joystick know it is possible: it has 2 additional buttons and a bunch of games is supporting them, especially GS game cartridges like Robocop 2, but also our own games like Wormhole and MW ULTRA. Protopad can do more, though: while retaining full compatibility with all games mentioned above, it supports up to 8 buttons that can be used in any way wanted by new games.



Zero Lag

Like all traditional C64 controllers, Protopad joypad is completely lag free, which means there is never any delay between your input and the moment the C64 can read the input. Beats any Windows system.



CIA Friendly

Usual joyticks/joypads can damage your CIA if you attach or detach them while the Computer is powered on - but our joypad won't do that! Protopad has a dedicated protection and can be attached/detached at any time without ever harming your C64.



Funding

Although we already have functional prototypes of Protopad, we still need additional funding to pull this thing off in production scale and to keep the end price low to promote the pad better. We are asking for your help in the form of donations. If you can't spare a coin - no worries, just preorder the joypad in the shop when it is available. But if you can, a donation would be a huge help! You also support us in bringing you more games with support for additional buttons, most of all Sam's Journey.


Funding Goals
All amounts in Euros.
5.000 - We can finance all initial costs and can kick off production.
(Automated pcb manufacturing like the PROs!)

10.000 - Knights of Bytes will prepare a new version of Sam's Journey with multi button support!
(The steering of the game is completely overhauled to make the most of Protopad!)

15.000 - In addition to our new joypad, we will also produce new paddles for the C64 (and think of games to support them)!
(Also here we have a working prototype available, but the case production costly)

20.000 - Protopad is nice, but we also want a new joystick!
(Good, long-lasting joysticks are harder to manufacture than pads and the 8 buttons have to somehow be made available... but with this amount of funding we'll crack the nut!)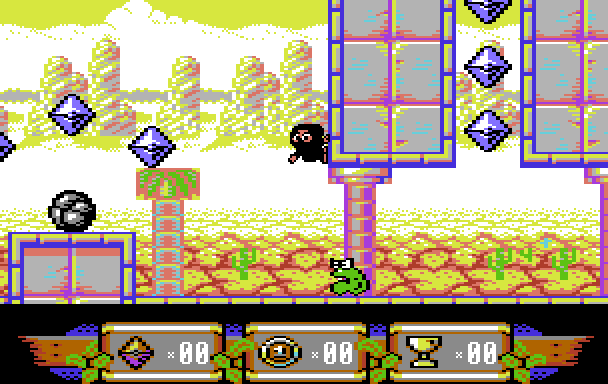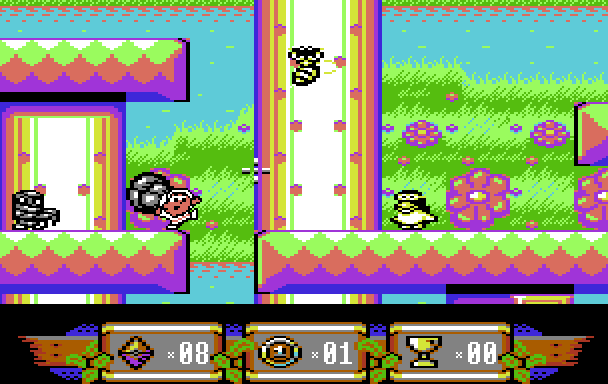 *
*Forget everything else. We want a new multi button version of Sam's Journey!


Rewards
All donors are mentioned in the Protopad Hall of Fame and in the new multi button version of Sam's Journey should there be one (if desired).


All donors receive a free digital copy of Blast Annual 2020: Volume 1 PDF Book.


All EUR 50+ donations receive a Protopad of the first batch (priviledged shipping).


The 10 biggest donors receive a signed Protopad with a serial number. The number corresponds to the rank in the Protopad Hall of Fame.
In case all funding goals are reached, these 10 Protopads will be delivered in gold.


If the Sam funding goal is reached, the top 3 donors receive a very special reward: they receive a signed copy of Sam's Journey with multi button support in one of the three first Sam-Boxes ever produced. Sam's Journey was initially planned to come with serial numbers and we had produced *three* test prints of Sam boxes with serial numbers. Later on we decided to go ahead without numbering, so the three boxes were never sold. They are the only numbered Sam boxes in existence.

Thank you to the Blast annual team

A big thanks goes out to the excellent team behind the review magazine Blast Annual (Layout von Lobo/Protovision) for making it possible that every donor receives a free digital copy of their debut annual. You can also order it at www.blastannual.com.




Let us make this happen, get ready to donate NOW!

Please donate until December 25 via the donate button below. A list of existing donations is visible beneath.




Protopad Hall of Fame
Rank
Amount
Donor
1
EUR 2,755.00
---
2
EUR 2,565.00
---
3
EUR 2,500.00
Blast Annual
4
EUR 500.00
Stampfli Heinz
5
EUR 464.00
---
6
EUR 399.00
Sprudel
7
EUR 250.00
---
8
EUR 170.00
R2D2Andy
9
EUR 165.00
adtbm - MEGA65 team
10
EUR 152.00
kvn
11
EUR 133.70
kudrix
12
EUR 124.64
polynomy
13
EUR 113.00
Reset64 Magazine
14
EUR 111.11
lubber/padua
15
EUR 111.00
Matthias Lamm
16
EUR 100.00
sbradabang
17
EUR 100.00
---Roger LEVIONNOIS
18
EUR 84.00
CH
19
EUR 82.23
mr.gigabytes
20
EUR 77.00
--
21
EUR 75.00
Miccoli Marco
22
EUR 66.66
Comos/[O]nslaught
23
EUR 65.00
Rame
24
EUR 65.00
Bart F.
25
EUR 64.64
LKP/CFN-3001-
26
EUR 64.00
Mindrax
27
EUR 64.00
Fan64
28
EUR 64.00
Delphin64
29
EUR 64.00
Mr Jones
30
EUR 62.00
MatulaDo
Total amount: 15103.57 Euros from 105 donors.


Technical Information for Developers

You are a developer keen on supporting Protopad? That's great, because we are giving away Protopads for free to anyone who works on a decent game. Get in touch via our general contact form, please. As soon as we have the documentation for Protopad ready, we will publish it here. Nope, Protopad does not require a resource intensive serial protocol.



How does Protopad work, though?

Protopad has two internal work modes. Initially it behaves like a regular joypad, but with support for two additional buttons (via potx/poty) and a button that emulates 'up' - and is therefore fully compatible to all existing games. However, if the C64 sends a certain signal to Protopad, it switches into native mode. In native mode, the C64 tells Protopad which buttons he wants to read and Protopad delivers the results. This way, the 4 directions plus up to 8 buttons can be tested. The interpretation of the results are entirely individual to each game.