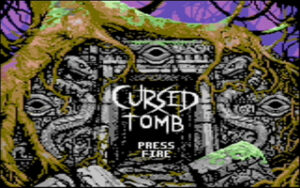 It has been a while since we last posted about this action puzzle game by Zbigniew Ross (creator of YOOMP! 64). However, things are moving along quite nicely with Cursed Tomb:
– Levels have been tweaked/fine tuned;
– In addition to a disk version, cartridge versions have been created: both, GMod2 and EasyFlash formats will be available;
– Work on game manual has been started as well.
The game is under heavy testing by the QA team now. Stay tuned!